Raleigh ranks No. 1 overall on a list of the top mid-sized "American cities of the future" for 2015-16 published by fDi, a division of Financial Times.
The report is based on multiple factors: Economic potential, human capital and lifestyle, cost effectiveness, connectivity and business friendliness. Rankings are broken down by population into major, large, mid-sized, small and "micro" cities in the Americas.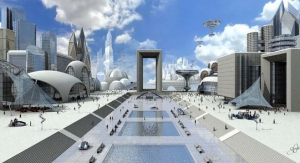 In addition to its No. 1 ranking overall, Raleigh is also the No. 1 mid-sized city in the subcategory of economic potential and No. 7 in human capital and lifestyle.
Durham and Cary rank No. 6 and No. 7, respectively, in the small cities subcategory of economic potential.
Greenville is No. 9 overall among micro cities and No. 3 in fDi's "strategy" ranking, a standalone qualitative measure based on efforts to promote foreign direct investments in the city. Charlotte ranks No. 7 in the major city "strategy" measure.
The top three overall "cities of the future" in each population category are as follows:
Major: New York City, San Francisco, Houston
Large: Vancouver, Seattle, San Jose
Mid-sized: Raleigh, Oakland, Ottawa
Small: Sunnyvale, California; Waterloo, Ontario; Stamford, Connecticut
Micro: Greenville, South Carolina; Plattsburgh, New York; Santa Fe Springs, California
We are pledged to the letter and spirit of U.S. policy for the achievement of equal housing opportunity throughout the Nation. See Equal Housing Opportunity Statement for more information.